Digital audio workstation (DAW) is used by almost everyone who is involved in one way or another in writing or editing music. Free applications from this category are relatively rare, they are less popular than commercial ones and there are few of the leading ones – rare projects withstand competition in terms of their functionality and user friendliness. Let's briefly describe the main programs that are on the market today and which can be perfect for novice musicians and music editors.
Magix Samplitude Pro – preferred by people who write guitar music. This program is equipped with detailed and simple functional settings, which in other DAWs can only be understood in detail. Has built-in Melodyne – Elastic Audio and other useful effects.
Avid Pro Tools has been used by novice musicians for a long time. This program processes data with high quality and error-free, built-in tools and high quality effects. There are many versions of this popular and effective app. As a rule, the license to use the program is expensive. But there is also a free version of Pro Tools First. It almost does not differ from the professional version in terms of power and set of tools. It is this program that is most often used by novice musicians.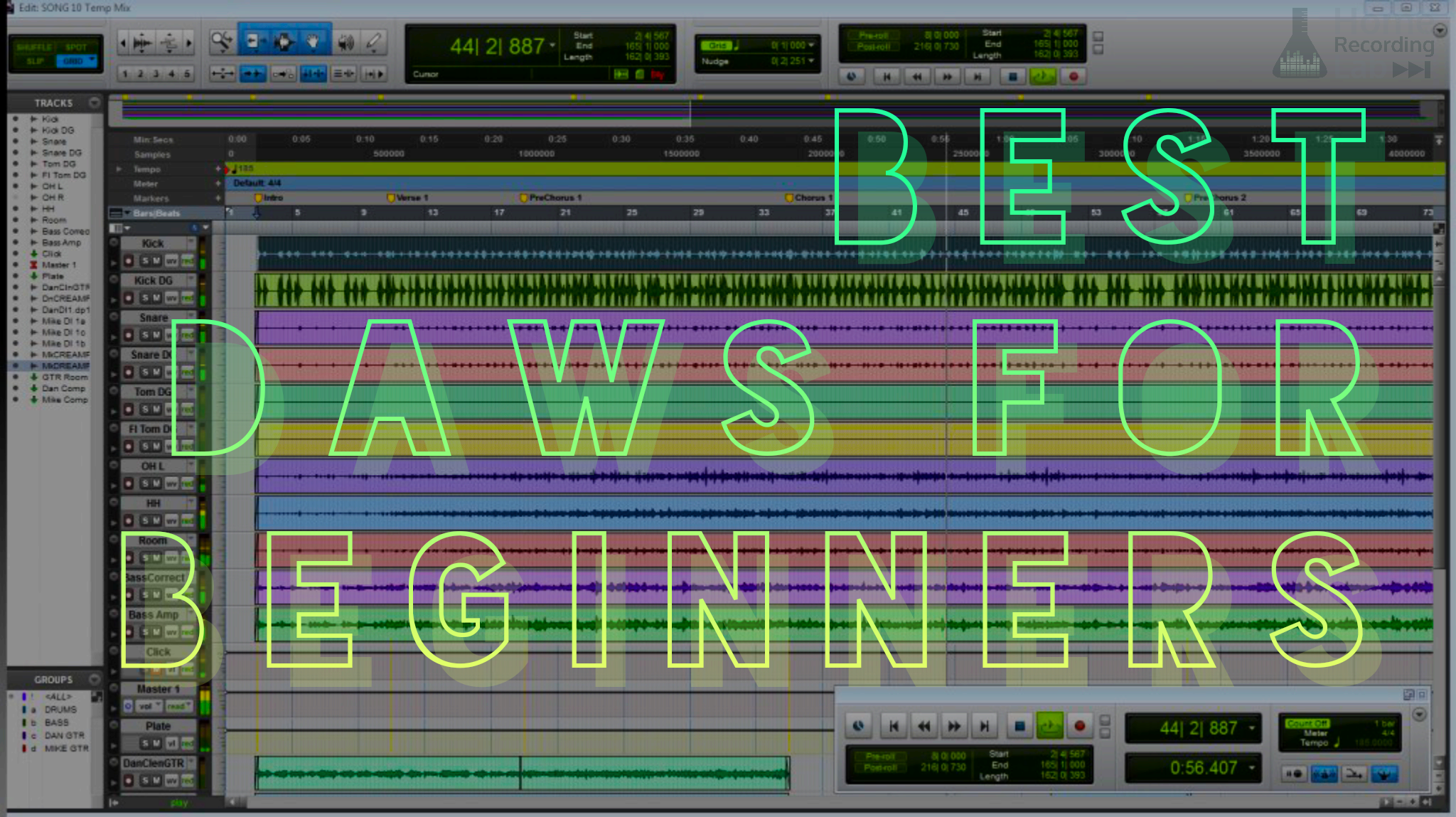 Fl Studio is a program that has a reputation for being versatile. This DAW is used by both professional producers and beatmakers and aspiring musicians. This program is great for creating loops, pattern music. This workstation is not very convenient to work with recording live instruments, but it is just perfect for creating electronic music.
Steinberg Cubase is another convenient and effective application for aspiring musicians and music editors. Steinberg constantly delights users with innovative developments. As we know, it was Steinberg who came up with the VST format, without which it is now difficult to imagine writing music. This company also created the legendary sequencer Cubase, which is used by a huge number of music creators and sound producers.
This was a short list of the top music creation and editing software. And what to use is up to you. Of course, in order to use 100% of the capabilities of almost any program, it is necessary to study its functionality. Tip: Spend a little time getting to know the program and save a lot of time working with it in the future. In addition, the choice of the program largely depends on the specifics of the musical activity. One program may be ideal for writing music, but it is unlikely to be able to perform musical editing with its help.