DAW is short for Digital Audio Workstation, but it can mean several different things. The first DAWs were simply digital replacements for the analog tape recorders used to record music. As technology improved, so did DAWs, adding features that let users create songs without even knowing how to play the instrument.
Before choosing a free DAW, you need to think about a few key aspects of how to use it. Most programs focus on either recording musical performances using microphones or creating music from scratch. You will find many DAWs that handle both aspects, but usually a particular application is better suited for one. Most free DAW software has some limits on what you can do – whether it's the number of tracks or how you save your work.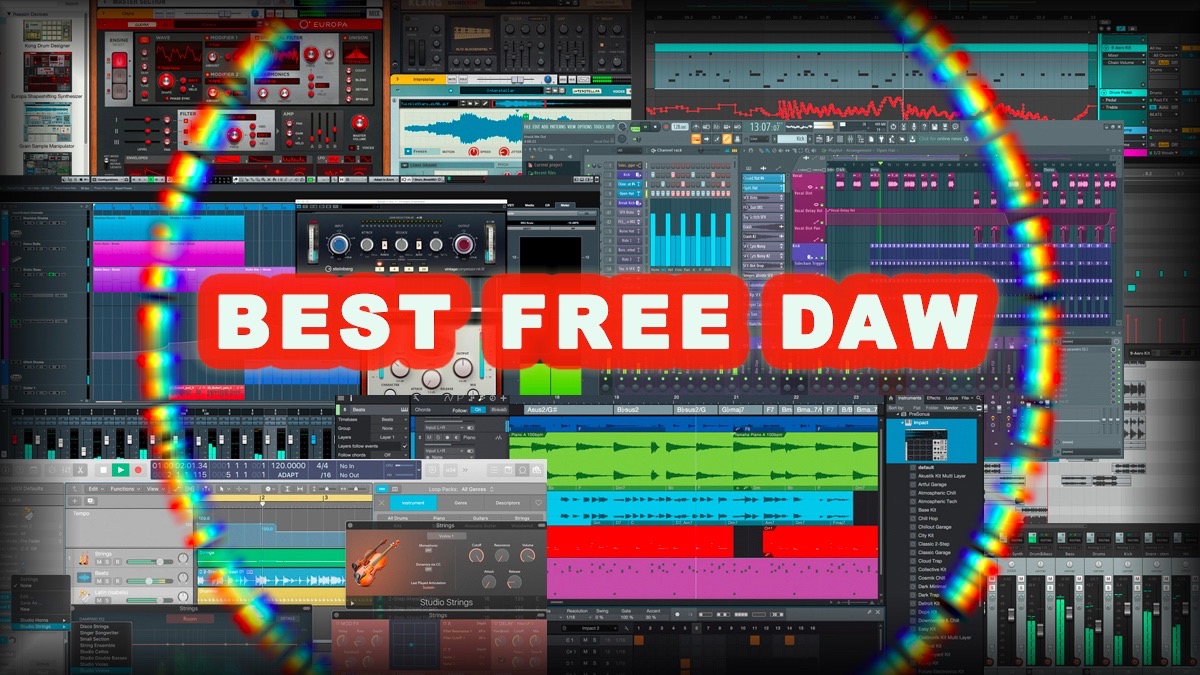 Pro Tools is the industry standard in recording, filmmaking and post-production. This is a standard DAW software used in many professional recording studios. Initially, the application was developed specifically for recording music in a studio environment. Therefore, this audio station perfectly copes with all stages of the creative process. Professionals appreciate the program for its convenience and speed of editing, as well as excellent mixing quality.
The software comes in several versions, including a free demo of Pro Tools First, limited to 16 tracks, which the company released in 2015. The program is cross-platform. Pro Tools Ultimate is the hardware accelerated premium version, and just Pro Tools is the basic configuration.
In Pro Tools First, you're limited to 16 simultaneous voices and four maximum hardware inputs. You are also limited to 16 instrument tracks. The sampling rate is also lower than Pro Tools or Pro Tools Ultimate. There are other limitations, but if you want to get familiar with Pro Tools this free version is a good way to get started.
Virtual instruments such as multisample and drum sampler can only be found in this app, making it the best choice for those with multiple instruments on hand. Also, one of the advantages is that thanks to its well-designed user interface, Pro Tools First is the best free DAW for beginners.
The free app is perfect for getting to know the professional version. Therefore, experts recommend it to novice musicians and music editors who are just taking their first steps in the music industry and have not yet managed to earn enough money to purchase the professional version of the popular application.