With the help of artificial intelligence and machine learning, the music space has changed dramatically in just a few years. Today, music is simply created from scratch, and the recommendation algorithms on music streaming services are becoming more sophisticated every day and are simply admired by music lovers. But with the help of artificial intelligence, there is another possibility in music that is not often mentioned: the removal of vocals from songs. Why is this solution becoming so popular in recent years?
Removing vocals can be extremely beneficial for people making music for many reasons, including:
• creation of karaoke versions of songs;
• creation of covers and unique versions of the song;
• practice of playing the instrument without being distracted by vocals;
• creation of samples.
How difficult it is, in our age of information technology, to keep up with all the innovations of scientific and technological progress. Sometimes, in order to understand the functionality of a particular program, you have to search through half of the Internet. On this page we will show you how to use the Acapella application and save you from long searches on the net.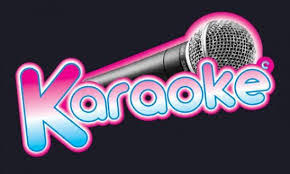 Acapella allows you to record several clips, the sound from which is superimposed on each other, after which everything recorded turns into a single video collage for a full song. This genre is already widely represented on YouTube, but the creation of such videos was usually done by professional performers who achieved this effect using editing programs.
The application allows the user to record on video how he sings without musical accompaniment, and upload the video to the network. It would seem that there is something special about it? And the thing is that thanks to the service, anyone can sing in chorus with themselves. In practice, it looks like this: you record several different videos and use Acapella to make a video collage out of them. And the program brings together the sound from all the clips – and the output is a whole clip.
The program quickly divides the song into two tracks – the arrangement and the vocals itself. By removing the vocals, the user gets a pure arrangement, which he can use to accompany his own singing. In this way, you can create new songs.
Now a new kind of creativity is available to literally everyone, and the Internet community immediately took advantage of this, especially since a successful combination of simple technical solutions opens up an almost limitless scope for imagination. For example, videos are very popular, where the authors not only sing, but also act out whole pantomimes, or, say, accompany themselves with improvised objects.
The program turned out to be very successful. Today it is used by many professional DJs and music lovers alike.