From year to year, more and more users instead of listening to classic radio choose to play music from a computer or mobile applications. This is not surprising – it is convenient, and the variety of content delivered and the multimedia library offered by these programs are huge advantages. However, in order to be able to fully enjoy your favorite songs, it is worth choosing the right instrument.
What should be in a good music player? The answer to this question may differ depending on the type of user. However, there are features that any good audio program should have. This is, of course, high-quality data processing, thanks to which the melody emitted by the speakers is distinguished by clear sound and the absence of noise.
Also important is the ability to catalog and search for songs so you can easily create a playlist or find a specific album. Equally important is the number of supported formats, interaction with file storage services in the virtual cloud or the display of visualizations during music playback.
Some services also offer a huge database of albums, ready-made collections or podcasts, which we will use by purchasing a monthly subscription, providing access to the program's resources.
Here are some examples of quality applications.
Spotify is one of the most popular music listening apps on the web. The creators of this service are still dynamically developing it and enriching it with new features – an example of this is the constant expansion of capabilities that allow us to intelligently find songs tailored to our taste and the ability to listen to podcasts. However, the website's greatest popularity was due to its huge database of multimedia content and relatively low subscription costs.
Moreover, the platform has successfully caught up with other services in terms of listening comfort and lossless quality. Efficient song selection algorithms set it apart from other apps, and the annual personalized Spotify Wrapped trending roundup has already become a pop culture phenomenon.
Tidal. Among people who pay attention to the quality of the music played, streaming services do not enjoy much recognition. The desire to reduce the cost of maintaining and transferring files often leads to a decrease in the quality of the reproduced sounds. However, Tidal is responding to people with high expectations. Bitrate support – depending on the package – from 1411 kbps to 9216 kbps satisfies the vast majority of audiophiles.
It is worth knowing that this site is not only a player and a huge library of music, but also multimedia content – you can find music videos, and reports from concerts, and even exclusive films and programs.
AIMP is a free program for Windows computers and Android smartphones that emphasizes the high quality of the music played and offers support for the most popular file formats. In addition to listening to songs stored locally, the application allows you to import data from the most popular virtual memory cloud services. What's more, you can listen to podcasts and internet radio stations for free.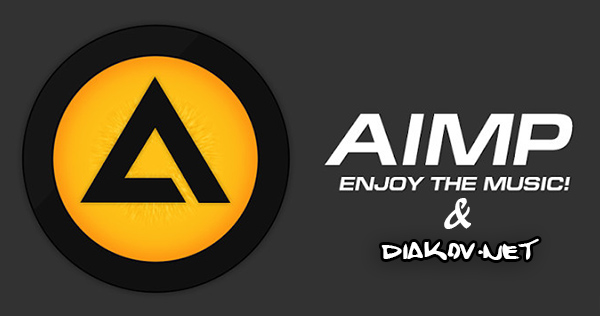 Other benefits include the ability to add AIMP to the Windows Explorer context menu and install interface skins, a built-in converter, and many plugins that extend the program's functions. A distinctive feature of AIMP is the ability to edit songs. An 18-band equalizer with sound effects and a 32-bit processing engine will make even the most demanding users appreciate the possibilities of sound modification. AIMP has been on the market since 2006, is still being improved and is the choice of millions of users around the world.