India is a huge country with almost one and a half billion people. Despite the small average income of Indians, there is a middle class in this country, and a lot of truly rich people. Accordingly, India is a huge market and a huge interest for business representatives. And the music business is no exception in this case.
In India we are now witnessing the computer revolution and people have gradually become accustomed to not porting their main multimedia content to their phones and accessing content directly from the cloud.
As a result, content and music streaming services are evolving rapidly and there are plenty to choose from. So, without further ado, here is a list of some of the best music streaming apps.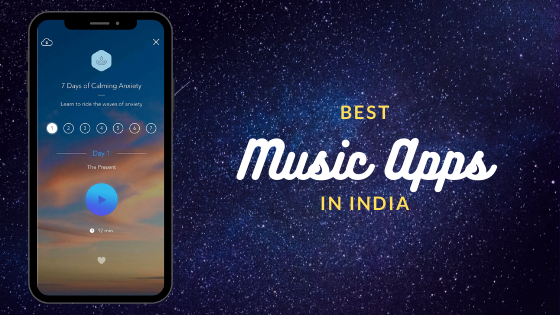 Spotify is the leader in the Indian music streaming market. The leadership of the Swedish music giant is undeniable throughout the world, and India is no exception. The service offers access to a multi-million media library, which contains not only tracks in the main languages ​​of the world, but also those that are most often found in India itself.
The subscription can be free, which is extremely important for India, and therefore the number of Swedish streaming users is growing rapidly every day. They also use a paid subscription, but much less often in India.
Saavn is a streaming music service. Today it cannot boast of a huge catalog of musical compositions, but it is constantly expanding. The service has powerful built-in features that make it very user-friendly. For example, the Saavn music content music map. On the site, you can create your own playlists and music catalogs, set a random selection of songs, and so on. The subscription cost is low, which also became one of the reasons for the popularity of the service in India.
Gaana is a free app to listen to unlimited songs. This application can be confidently considered one of the most popular in India. The app has over 45 million MP3 songs. It is important that the music library contains a lot of songs and music directly from India itself.
SoundCloud is a custom music streaming platform that allows artists to upload their own content and share it with the world. On SoundCloud, you can find live tracks, podcasts, and more. What's more, with SoundCloud, you'll be the first to discover new songs. This makes it easy to set trends with your friends. SoundCloud is free for everyone. The monthly subscription to the service is inexpensive – $4.99. That's a lot by Indian standards, but that's the amount many can pay to use a quality music streaming service.