The South Korean music market is saturated, you can find everything on it. With the advent of the Swedish music streaming service Spotify and other giants of the global music streaming industry, the situation in this market has changed a lot not in favor of South Korean music platforms. Korean streaming services have had to move, losing significant market share to foreign platforms.
Therefore, many music lovers in Korea are asking themselves the question of which music streaming service is better – domestic or imported?
Let's consider the situation on the example of the well-known service in Korea Bugs Music and the Swedish music streaming platform Spotify.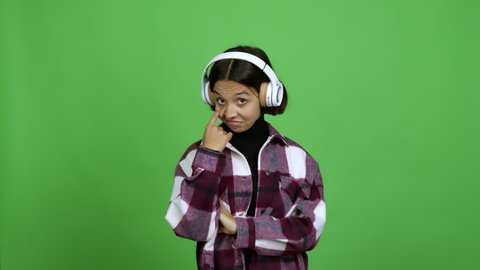 So, Spotify, the world's largest music streaming platform, has arrived in Korea. Started in Sweden in 2006, Spotify has grown into a powerful music streaming platform, now used by 380 million people in nearly 200 countries.
Spotify introduces "Personalization" technology service that has made it the world's largest music streaming platform based on 70 million tracks, 4 billion playlists and 1.9 million podcasts.
Spotify has wide compatibility so that users can enjoy music on various devices and application environments, from speakers, TVs, headphones and cars to game consoles and Xbox. For new Spotify users, if they download the mobile app, they can enjoy the premium service for free for 7 days on one mobile phone without entering any additional billing information. Of course, in honor of the official launch of the service in Korea, special benefits have been prepared.
Bugs Music has different pricing plans depending on the music playback environment and restrictions. Mobile monthly subscription (including offline streaming) and unlimited PC streaming starts at $9.96, but if you only stream on mobile devices (excluding offline streaming), the monthly price will be reduced almost 40%.
The cost of Spotify is on average lower than that of the Korean music streaming service. But the sound quality in a paid subscription is still better with Bugs Music. At the same time, in the paid version of Spotify there are no restrictions on the number of downloaded tracks, but in the Korean service they are. For example, if a user wants to download up to a hundred songs in MP3 format, then he will have to pay about $20 per month.
Spotify has the advantage of "algorithmic custom playlist" based on "personalization" technology service. It analyzes user tastes, recommends music, and regularly updates customized playlists. This should meet the needs of users who want to experience more music in the world of extensive music sources. The South Korean service also has this option, but the algorithms for finding recommendations are less perfect than those of the leader of the global streaming music market.