The world of streaming music is very rich, it never ceases to amaze music lovers with various innovations. But it also has stability. For example, for many years now, two music streaming services have been competing for leadership in the global music market.
This is Spotify or Apple Music. The music streaming service Spotify, which is originally from Sweden, has traditionally been the market leader. Experts estimate its share at about 44%. Apple Music holds a 24% market share. This streaming service is developed by Apple Corporation. It ranks second in the ranking of the world's streaming platforms.
The Swedish music streaming service has undoubtedly been considered the undisputed king of this type of market for a long time. Compared to the past, competitors have become more aggressive, have significantly improved their qualities and have come to undermine Spotify's dominance. Undoubtedly, in some countries, a direct competitor is Apple Music, which, thanks to its presence on millions of iPhones, is gaining more and more positions.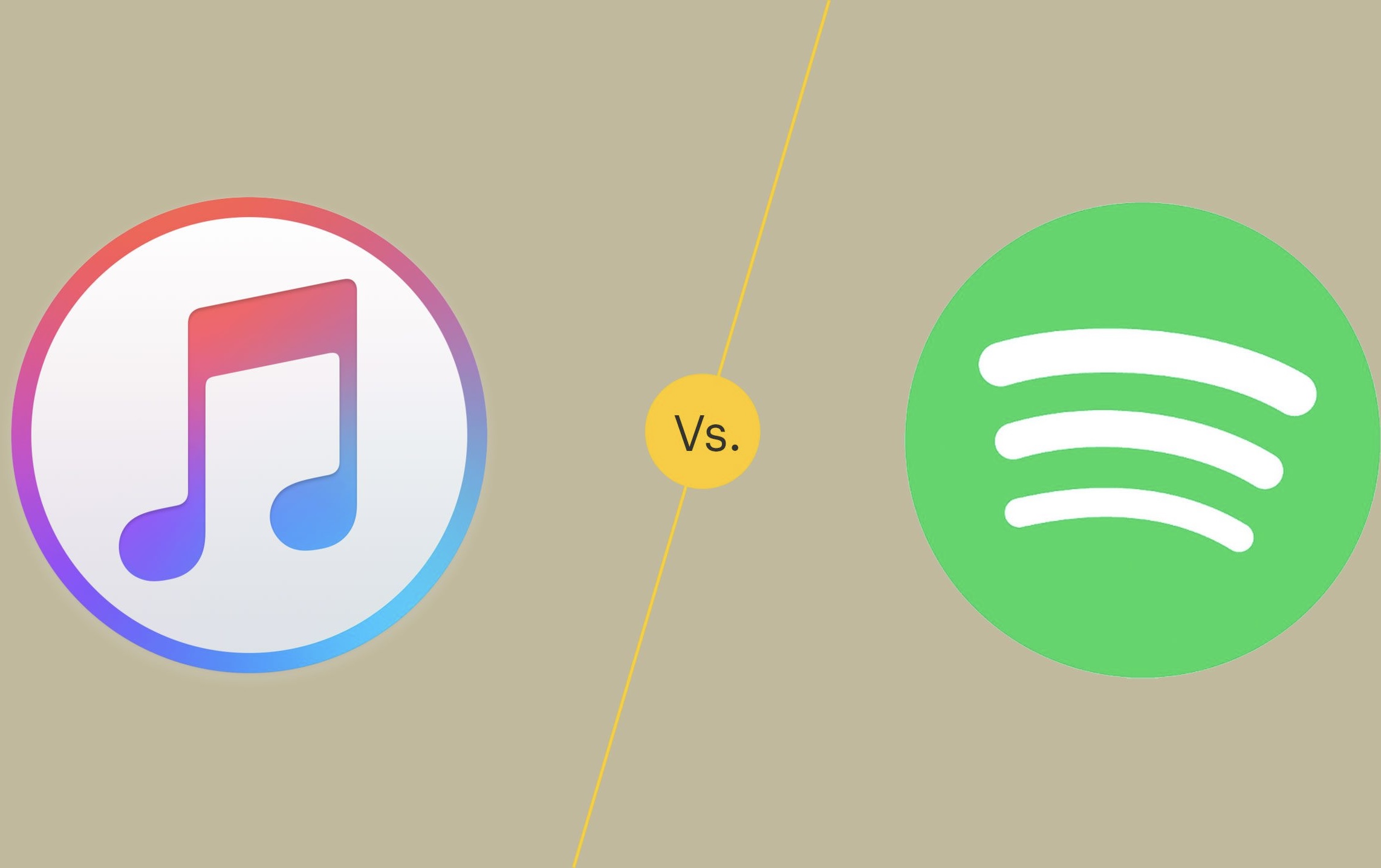 These two services have been designed to work on the most common platforms, both smartphones and PCs. This means you can listen to your favorite music almost anywhere.
For Apple products, a branded music streaming service is better suited, which is in perfect harmony with their ecosystem. But Apple Music works great with both Android and Windows.
In the case of Spotify, you can also use it in free mode, but you will have to deal with annoying ads and a limited selection of songs. Even if you have access to the entire library, you won't actually be able to change songs all the time like in the paid version. Now I'm trying to understand costs better.
Apple Music: Apple Music is priced in line with competitors and can be accessed through three subscription types.
The individual account requires a monthly fee of €9.99, while the family type raises the price to €14.99 with the option to log in with six different accounts. At this stage, students are the most fortunate, who can subscribe to Apple Music for as little as 4.99 euros per month.
Spotify: even the famous Swedish service decided to create three offers that can satisfy all types of users. The basic one, which bundles one account, costs €9.99 per month, while the family one works exactly like Apple, paying €14.99 per month. Also in this case, students receive subsidies and can save significantly compared to others with a monthly fee of 4.99 euros.
If you're a true fan who likes to listen to your favorite songs in the highest possible quality, you'll be pleased to know that both streaming services offer a lot of options in this area. However, as in many other respects, there are important differences between them.
In fact, Apple Music keeps a "secret" quality of music that you can listen to directly on the web without downloading it to your smartphone. On the other hand, for sure the one you import offline is offered in AAC format at 256 kbps. This means it uses the same format and bitrate that you encounter when downloading songs from iTunes.
Instead, Spotify offers three different bit rates: 128, 256, and 360 kbps, respectively. The Ogg Vorbis format used is different from that used by Apple. Also, if you're particularly picky, it looks like the Swedish giant is testing the ability to play songs in Hi-Res quality. This would be a very welcome step up from the competition, given that only Tidal offers this chance to date.