If you spend time with friends outdoors or have fun at home, then music will definitely become your faithful companion. And the question of which speaker for sound reproduction will be best for you will become very relevant.
There are dozens, if not hundreds, of different models of Bluetooth speakers on the market today, so it's undeniable that making the right buying decision is difficult. Especially if you have high expectations or a limited budget (especially when both). Of course, wireless speakers, even the most expensive and the best, are not audiophiles, but people who care about the convenience and mobility of technology – but this does not mean that you have to make huge compromises in terms of quality.
JBL Charge 5 is a model for special tasks, with a reinforced case and water resistance. This model is perfect for outdoor activities. At the same time, it is not only small enough and easy to transport, but also plays well. This provides 30W of power and two speakers. "Five" has a frequency response from 65 Hz to 20 kHz, and connects to the phone via a Bluetooth 5.1 module. The equipment has a USB-C port and can be used as a power bank.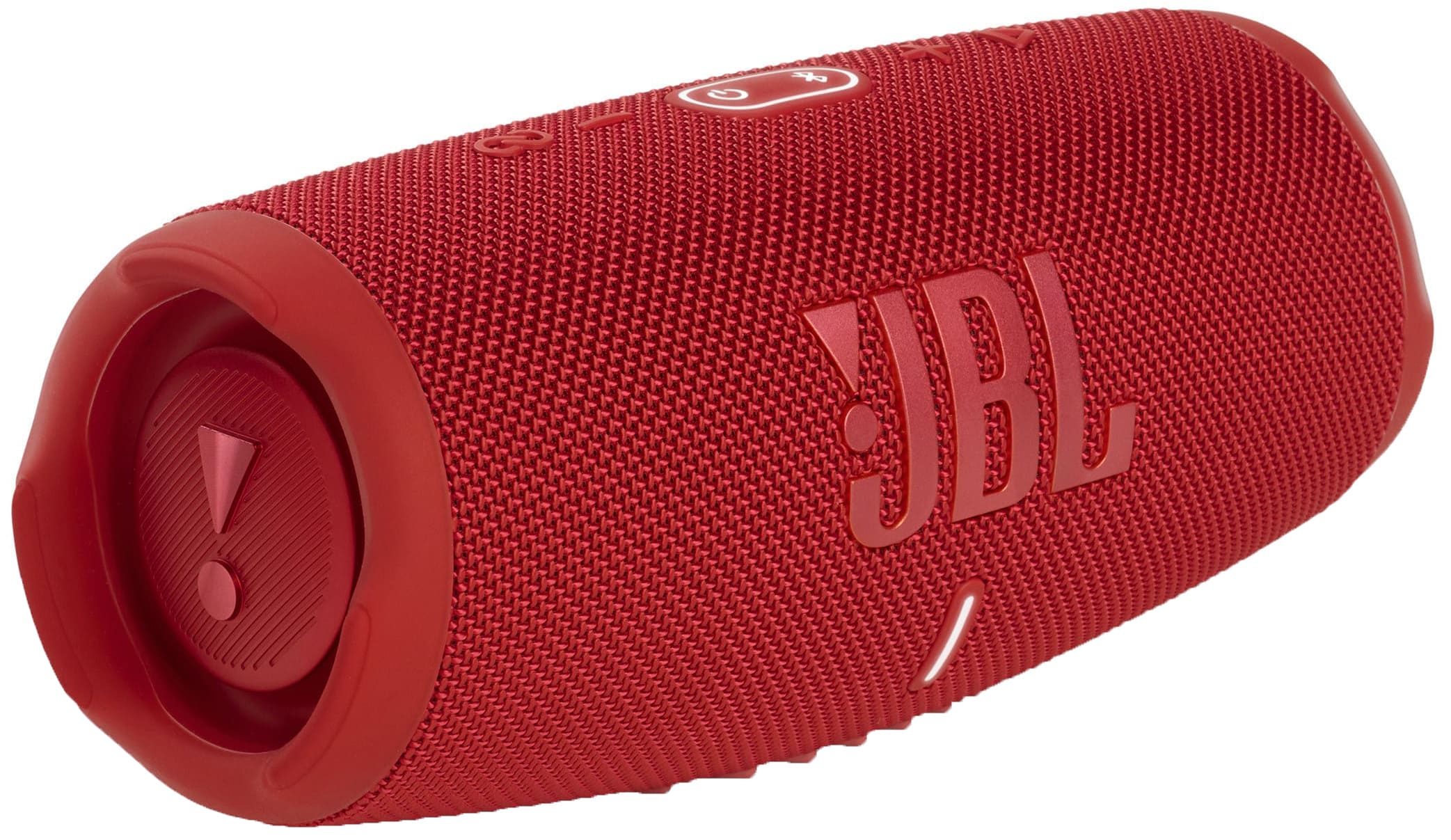 The 7500 mAh battery provides up to 20 hours of battery life (slightly less at very high volume). When the need for charging arises, we can fully charge the battery in about 4 hours. Besides the aforementioned USB-C Charge 5 also has an AUX port.
If you want to save a little, there are, among others, available for sale. the previous generation of this column, that is, the JBL Charge 4. It is only slightly cheaper than the Charge 5. There are not so many differences between these speakers: the "five" is resistant not only to water, but also to dust, it better protects against mechanical damage, yes and sounds a little cleaner and cleaner. In terms of battery capacity, for example, both models are the same.
The Sony SRS-XB43B is a slightly lighter and cheaper alternative to other Sony models. A very important element of the technical characteristics of this loudspeaker is the long battery life. It comes up to 24 hours, although, of course, how much the equipment can actually withstand depends on whether we enable additional functions. Such as, for example, evening lighting or boosted bass mode, which work really well.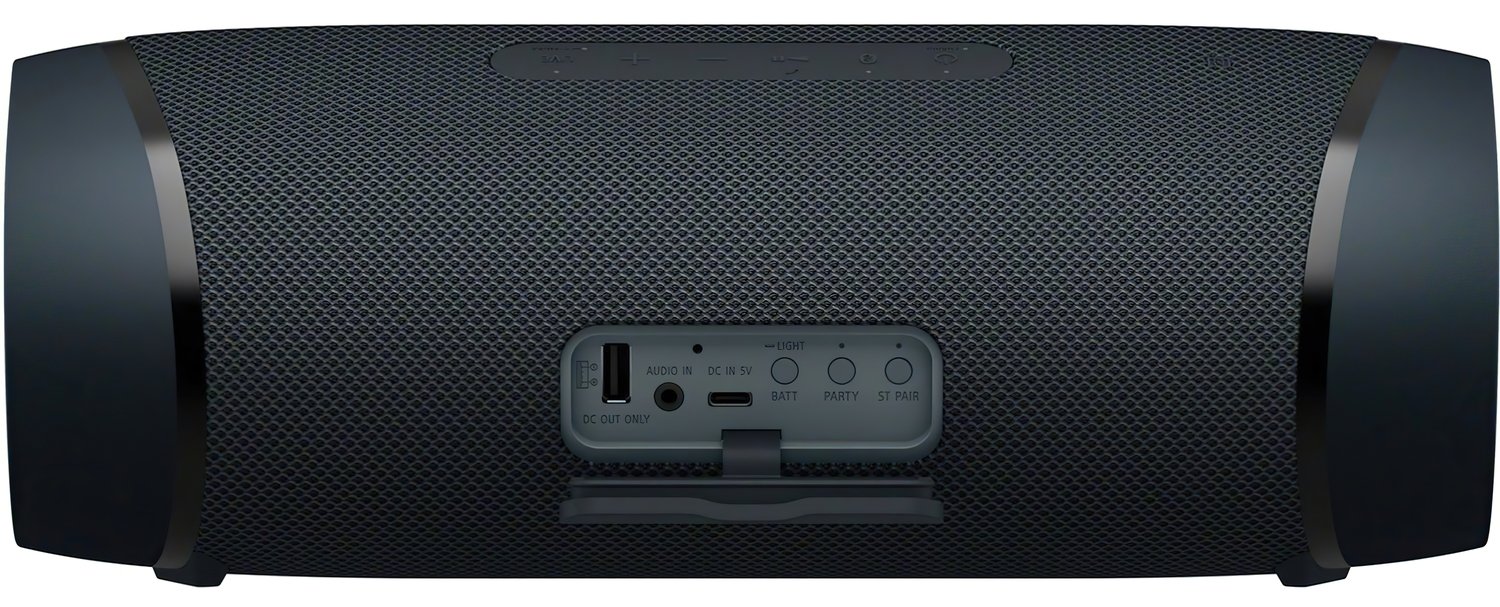 In any case, even without bass boost turned on, the bass is deep and dynamic. If we add clean vocals and decent power (32 W) to this, we get a column that is definitely worthy of attention. An interesting fact is the hands-free mode, it is also necessary to mention the IP67 certificate, which means that you can safely take this equipment with you to the beach or to the pool. There's also a powerbank function and even a dedicated surround mode that works surprisingly well.
The XMUSIC BTS800K is first and foremost a very versatile speaker. Of course, it has a Bluetooth module, but it also has a built-in FM radio, an AUX port, and a card slot. So, there are many ways to listen to your favorite songs. In addition, it will not bite your ears, because this model has a very pleasant sound, which lovers of strong bass will especially appreciate.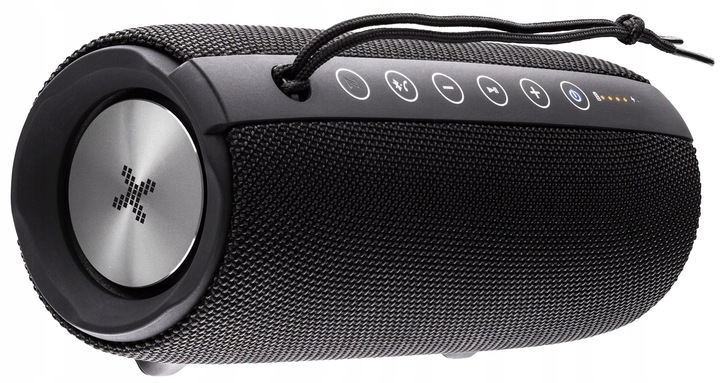 The power of 20W does not knock you down, but there is no tragedy either – the equipment sounds not only clear, but also loud. Interestingly, the speaker can also act as a hands-free kit if we pair it with a smartphone. In gusts, it plays up to 15 hours on a single charge, which is quite a good result. It also has a powerbank function, so we can charge our smartphone or wireless headphones from the speaker.