If you decide to have a party at home or in nature, then you will definitely need a music column, which will become an integral part of your vacation with friends. But how to choose such equipment so that it fully meets all your needs, plays offline for a long time and is powerful enough?
Bluetooth speakers are devices that are in great demand among users all year round, but just before the summer it causes a boom in interest. Their versatility makes them ideal companions when traveling, in company, while relaxing or watching a movie. In a word, they are good for all occasions, not only to improve the sound of the built-in speakers of smartphones and laptops, but also as a gadget for everyday use.
Speakers called "boomboxes" are tasked with giving a very strong voice at open-air parties, and often the sound quality closes the eyes, or rather the ears.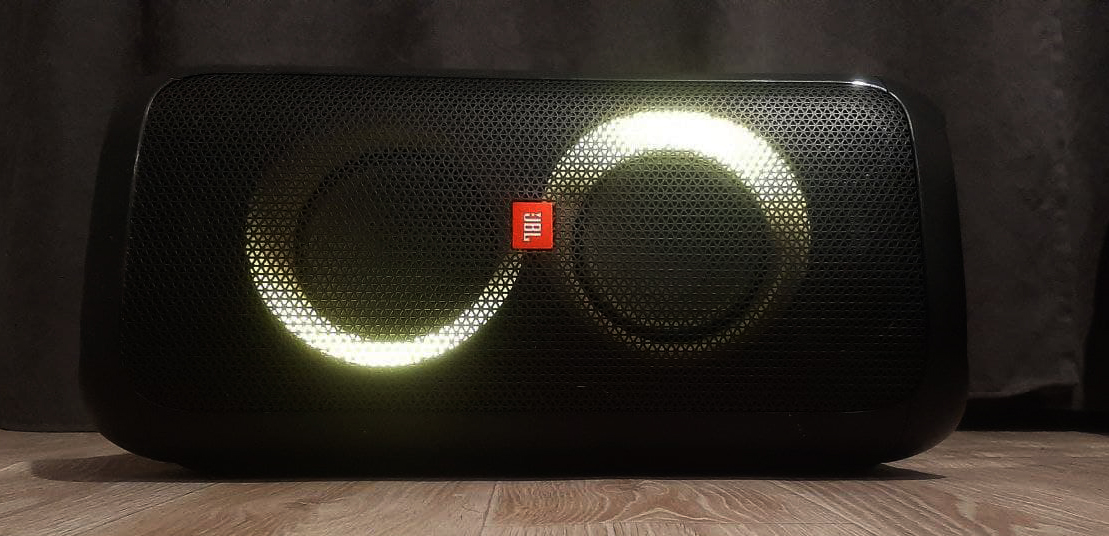 If we consider a line of similar products, then you should definitely pay attention to the JBL Partybox 100. This is a very powerful music speaker, but at the same time very compact and convenient.
In addition to the already well-known Partybox 1000 (list price 999 euros), the Partybox 100 (list price 299 euros) is being launched, which expresses the same concepts of musical and lighting effects, but in a much smaller size.
The Partybox 100 is rated at 180W and uses a dual 13 cm woofer and a dual 6 cm tweeter. In addition to streaming music via Bluetooth, you can use the USB input for your own music compilations, a microphone for karaoke mode and a guitar. These are very important features, especially for a good party.
RGB LED strobe light show coordinated with music. The column is equipped with a battery with autonomy up to 12 hours. Diffuser size 35 x 35 cm, height 66 cm, column weight approx. 11 kg.
This is a fairly balanced speaker, so it should easily play the pieces played at a typical social gathering. It is elegant and stands out from the crowd, also due to the very high quality of workmanship. Unfortunately, the price is also high. So this offer is primarily for very demanding people for whom the price does not matter.
The advantage of a Bluetooth speaker is definitely that it can be used at home, in the workshop or on the street. Thus, the music pouring out of it can make the time enjoyable not only during leisure, but also at work or at campfire parties.
What to look for when choosing a Bluetooth speaker? First, the power of the speaker, its size and operating time. In addition, you should also take into account the frequency response, the level of distortion and the number of speakers in the cabinet. Is the brand important? It depends on quality expectations, because reputable manufacturers guarantee really excellent parameters, an example of which is the Partybox 100.
The advantage of this type of device is certainly mobility, which is ideally suited to the current needs of society. Of course, these are also devices that everyone can use, because most people have a smartphone or computer.