Everyone knows that Spotify is one of the largest music platforms today. But few people know the very history of its creation. And she is very interesting.
Daniel Gregor Eck was born on February 21, 1983 in Stockholm, Sweden. In 2002, he studied at the IT Gymnasium in Sundbyberg, then entered the postgraduate course at the Royal Institute of Technology KTH, but never completed it.
As Daniel himself says, even at the beginning of his studies, he realized that this was not what he needed, because his prospective future and career were associated with computer theory. And this cannot help him start his own business.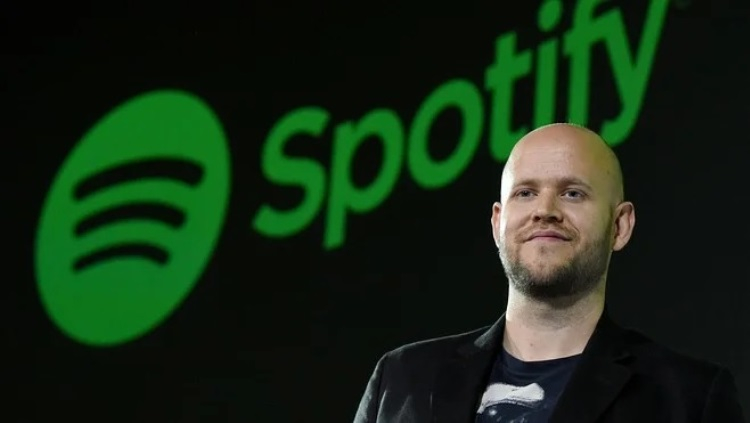 We can say that his career began at a very young age, since at the age of 13 he, together with his classmates, began to create websites from his PC for his clients. He later managed to find work at the Tradera auction company, which was later bought by Ebay.
As for Spotify, Daniel says the idea came to him in 2002 when Napster announced it would shut down. But Daniel realized in time that hacking is not promising, since it is always opposed to the legal system. Rather, it was necessary to find a way to succeed in the online music library space.
Daniel's closest friends describe him as a visionary enthusiast with almost infinite patience and a very peaceful nature. All these character traits have undoubtedly greatly contributed to the creation of all the advantages of the music platform. But this was still far away.
Daniel was looking for a job at the Google office but was turned down because he did not have a college degree. Faced with this setback, Daniel Eck did not stop and took a step further. In 2005 he successfully founds a marketing company. And this small company began to have a huge impact on the market. But in fact, then Daniel was only 23 years old.
Daniel Eck was later hired to convince one of the owners of Tradedoubler to invest in his new project, Spotify, which comes from the words "find" and "identify." From that point on, Daniel and Martin Lorentzon began to work diligently to promote the Spotify platform. But it wasn't until October 2008 that this platform was launched as a music streaming application for computers. At first, it was only available for some countries: Sweden, Finland, Norway, Spain and France. But later, in 2011, this music platform appears in North America, where it manages to sign millions of deals as performers realize the potential of this platform. And it, in turn, does not lose its popularity to this day.