The leading music streaming service Spotify removed the songs of k-pop artists, and the war between the Korean service Kakao M and Spotify is all the blame.
On March 1, 2021, К-pop fans entered Spotify and found that there were no musical compositions of most of their favorite artists. Without warning its users, the Swedish streaming music service simply removed the whole strip of its huge media library dedicated to popular South Korean music. Since March 1, Spotify's license agreement with South Korean music distributor Kakao M has expired. Therefore, the entire media package of this label has become unavailable.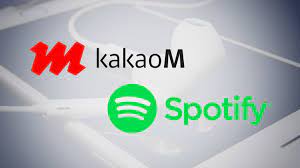 Kakao M has been South Korea's leading music distributor for many years in a row. The news of the removal of the catalog appeared just four weeks after Spotify officially opened in South Korea. In a statement, Spotify managers confirmed that Kakao M music on their streaming service is no longer available in all countries of the world.
However, later Kakao M responded with his own statement, which claimed that Spotify was a music streaming service, who chose not to renew their license agreement, even after a formal request from Kakao M. Thus, Kakao M wants the music attached to their label, distributed throughout the world, except South Korea, as in its country the company plans to have its own Melon streaming service perform the corresponding tasks.
The removal of a huge amount of megapopular South Korean music caused indignation among Korean artists themselves. The musical direction of k-pop today is very popular not only in the Republic of Korea, but also almost all over the world. It is listened to on all continents, and the decision of the Swedish streaming service to terminate cooperation with Kakao M significantly reduces the ability of South Korean performers of this genre to popularize their work in the world. Recall that it is Spotify that is the undeniable leader in the modern streaming music market in the world. He has more than 350 million subscribers in almost 200 countries, half of which have a paid subscription.
In addition, in the difficult conditions of restrictions associated with the pandemic, streaming earnings in Spotify become simply inaccessible to many popular South Korean performers.
Is it worth saying that fans of the affected performers are very upset with what is happening and are perplexed why it is music and artists who should suffer in the end.
It is not yet known how this story will end, but it can be assumed that Spotify will do everything possible to regain the media stack of one of the most sought-after genres in the modern music industry.