Swedish music streaming service Spotify quite often surprisingly surprises its users when they find that downloaded songs suddenly disappeared from their playlists.
Only those users who have issued a premium subscription will be able to download songs on this streaming music service. By creating a playlist, you are confident that it will be consistently displayed in your music. But it wasn't here. After a while, you will notice that some tracks are missing, but you can't even tell which ones are somewhere on the way, how many songs have disappeared, and what they are not.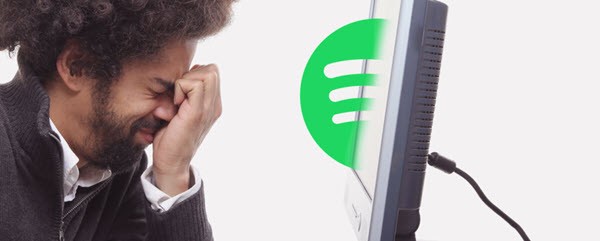 Spotify previously had a feature to display songs that are no longer available. Despite the fact that you could not play the song, it still appeared on the list as unavailable. Now the songs automatically disappear, and you don't see them on the playlists. Fortunately, you can restore the old solution, so you will always know which songs were on the playlist, even if they are no longer available.
In fact, there are several reasons that lead to the loss of tracks on the Swedish streaming music service. One of them is a banal account hack. In this case, you should worry about its security, change the login and password for access. You should also take a number of steps that are recommended for general protection of your computer and browser.
Downloaded songs will also disappear if you were a Premium subscriber, but decided for some reason to cancel this subscription. If you cancel your Premium Subscription, all audio files downloaded to Spotify will be lost. Of course, you will have access to them online. But, as a rule, those who have tried all the advantages of Premium subscription to the service are unlikely to want to use the free version again. In this case, they will have to put up with constant advertising and the inability to download songs and listen to them offline. Well, as you say, they get used to good things quickly.
If you re-subscribe to Premium, the downloaded tracks will be restored. Therefore, users are strongly encouraged to closely monitor the validity of the paid subscription and, if necessary, pay a subscription fee in a timely manner. Also, with the help of electronic banking, you can set up automatic payment of the service, in this case, you can forget and enjoy all the advantages of the popular Swedish streaming music service.