Rap took over the world today. Expensive sports cars, clothing from leading brands, the most expensive versions of Swiss watches and bundles of dollars in the video – the visual part of rap culture consists of money.
Rap culture is inextricably linked to an aggressive demonstration of superiority. That is why rappers love weapons, obvious wealth and spectacular women so much. With this in mind, the dress code of rappers was also formed – something between sports fashion, the uttered style of drug lords and the visual codes of gangsters
Words that in the performance of a representative of any other professional caste of music industry figures would sound defiant (just imagine for a second that such a public statement is made, for example, by a politician, doctor or banker), in the mouth of a popular rapper are devoid of any provocativeness and are perceived as something completely ordinary.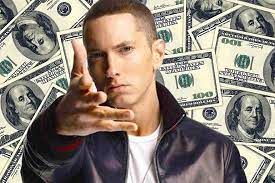 And in general, if you are sincerely surprised that rappers devote so many verses to finance and everything that can be purchased on them – from gold and Swiss watches to sports cars and even a pool – then you are simply not very familiar with the genre: money is one of three whales (the other two are sex and violence) on which hip-hop is based. And praise odes, of course, are not devoted to savings. In honor – indiscretions, like Scrooge McDuck, and uncontrolled, almost manic tranfires.
Packs of cash, rather, become a familiar entourage of this musical genre, a symbol of the world of consumption. The American show industry is focused on the cult of consumption and expensive cars, and rap artists, who are rightfully considered one of the richest people in the United States, are becoming the ideological leaders of the new street subculture that has switched to television, computer and smartphone screens.
Rappers are trying to copy in their behavior and image their predecessors, who created this direction in the criminal slums of the American Bronx. The main and most obvious explanation for the cult of money reigning in hip-hop is their direct association with success and, more importantly, power. It is no secret that most rappers were and are from the working class. And samrap was born in the 1970s in the then completely working Bronx, inhabited, mainly by African Americans. Rap became the unconditional property of the black population of the United States, which for a long time was on the financial and social day of then America.
Rappers believe: «Cash rules everything around me». And this rule determines not only their entourage, but also the entire lifestyle, which hundreds of millions of their followers try to imitate.