MusConv easily imports your playlists and favorites from YouTube to SoundCloud
Start now!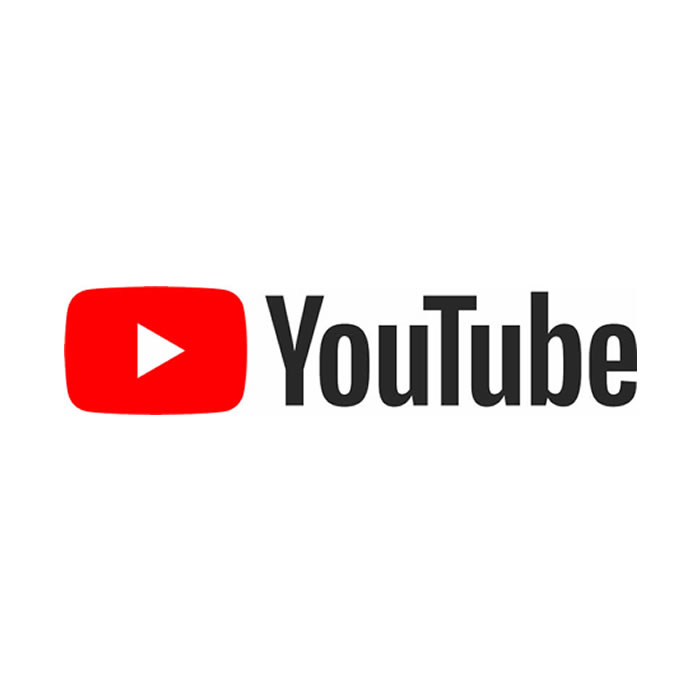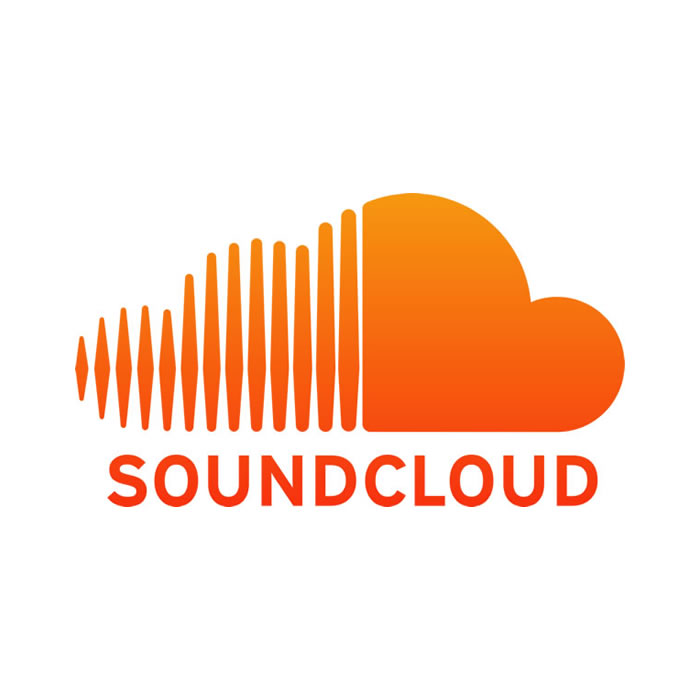 With MusConv you can easily import YouTube Playlist to SoundCloud!
How to import YouTube to SoundCloud
Transfer between YouTube and SoundCloud was never so easy! Try it out!
4 easy steps:
1 Select source as YouTube service

2 Select destination as SoundCloud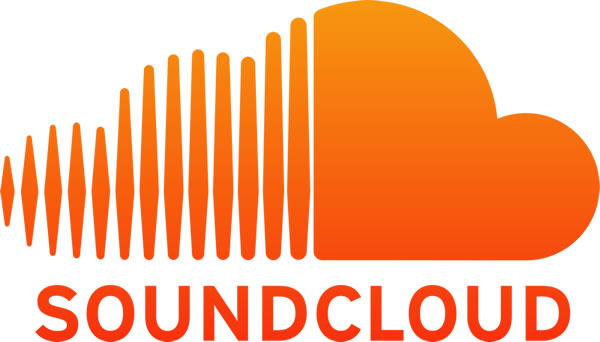 3 Select playlist you want to transfer
4 Take a coffee and wait till we move songs for you 😉
Importing Playlist from YouTube to Soundcloud
Wouldn't it be great if you could access your music from any platform? All the songs and playlists harmonized and synchronized across various platforms? Well here is the good news as MusConv allows you to keep all your playlists intact across multiple platforms.
Whether it is Spotify, YouTube, Deezer, iTunes, Google play music or any other music platform. Our app can handle it all for you and provide the best user experience so that you would never have any problems while dealing with your music playlists.
Importing Music playlists from YouTube to Soundcloud
You can move your music from any platform to any platform, and today we will talk about importing music from YouTube to Soundcloud. So you might be thinking how is this possible? It is possible if you install our Desktop application by visiting our website and clicking on the button that says, "DOWNLOAD".
By clicking on it the download would begin and then you could install it. Once you are done with the installation, consider that you are already half way done through the process. The next steps are mentioned as below:
You will first login to your YouTube account by selecting YouTube from the right sidebar. Make sure you log in with the correct credentials.
Afterwards login to your Soundcloud account with the correct credentials.
The playlist(s) which you have in your YouTube account will automatically load in the respective section.
From there you could chose which playlist(s) you would like to move by clicking on the check boxes.
In that very row, you would see a black button on the bottom right side. Click on it and chose the destination platform which in this case is Soundcloud.
Chose Normal Transfer and your transfer would begin immediately.
And you are done! You have successfully imported your playlist from YouTube to Soundcloud. And the best part is that MusConv allows you to download your playlists in a CSV file, enabling you to store them not only in your PC but also in Microsoft Excel.
You may even upload a CSV file in to the app, thus, allowing you to keep your music in one place. Deleted a music item accidently? No problem, you can recover it by making another transfer. If you are wondering how can you move your playlist from Spotify to Tidal with MusConv.
As Friedrich Nietzsche said,
"And those who were seen dancing were thought to be insane by those who could not hear the music"
So enjoy unlimited music with MusConv!
Transferring the music and playlists across YouTube to Sound Cloud
The voyages of music transportation between different music streaming provider was never easier and it would only get tougher with increasing competitiveness in the industry.
Here, we are introducing a well-established software brand that could effortlessly transfer and covert any playlist and music, anywhere you need. To perform the ferrying of playlist across YouTube and Sound Cloud, all you need to do at first is to log in to both of your account.
This is just to ensure that you are the owner of both of those accounts. After that, the process is superbly easy and quick. You just need to choose the playlist you want to transfer and MusConv will perform the task for you. This app trend-shifting app comes up with enticing technology that is completely unmatched.
Converting SoundCloud to YouTube
While Alphabet Inc.'s Google and YouTube merger had proffered the audiences an assiduous opportunity to listen all of their favorite at the same platform, more and more people are seeking out ways to convert music from other music streaming platform such as SoundCloud to YouTube.
For instance, if you have a subscription in the SoundCloud, you should already have hundreds of playlists and music stored there. Now, if you want to convert your SoundCloud to YouTube, what should you do?
Convert SoundCloud to YouTube using MusConv
Let us look how you could have transferred SoundCloud to YouTube using MusConv. The process gets much simpler than ever, as with MusConv, you just need to choose the source at first and then, select the playlists you want to transfer. After that, choose your destination and hit the transfer button. MusConv would take care of the rest.
Had you been on the lookout for a tool to convert your YouTube playlist to SoundCloud, there might have been only one decipherable solution available for you and most of the alternatives might not prove to be worthy of your time.
Test a trial of MusConv and you would be able to find out how easy it could get to transfer music across various streaming platforms. Let us look at the steps of converting music from YouTube to SoundCloud.
Step one: Select the source from MusConv (YouTube in this instance)
Step Two: Select the Destination (SoundCloud for this instance)
Step Three: Choose the tracks from the source you want to convert
Step Four: Hit the transfer button and the Prepotent MusConv would take care of the rest.
See, how easy it can get to transfer music from one streaming platform to another. If you do not want to purchase a subscription at the beginning, try the trial. You will be amazed, trust us!
In the modern world, the music industry is one of the fastest-growing segments. Almost every day, new emerging artists enter the scene, and they are ready to work hard and bring something new to the profession. Thus, many different genres and subgenres have appeared and millions of listeners enjoy them.
Along with the development and changes in music itself, the world of technology is also changing. There are different streaming platforms now. These applications were created for artists to present their new tracks and for us to listen to them. It's a very convenient system, as the audience receives tons of music for not much money, and the singers are able to gain popularity and profit.
At the moment, it is very difficult to count how many streaming services exist. They appear on a regular basis. However, there are certain leaders in this sphere.
Each application was created for one purpose – to provide us with actual music content of high-quality. However, they all are completely different in their accompanying features. That's why, in search of the most convenient and coolest streaming application, people might want to switch them up.
Music from YouTube?
YouTube is a widely known application in the vast expanse of the internet, as it is the largest provider of video materials. Moreover, everyone is welcome to create channels and upload videos there. In this way, you can tell something to the world and gain fame.
After many artists started uploading their music and videos to this portal, the creators decided to start a new project. Its essence was to create a music application based on the usual YouTube. The idea had a huge potential, as there was already a large audience and a lot of material.
At this point YouTube Music is ready to offer customers the following functions and benefits:
a vast music library in which you may find various versions of usual original songs: karaoke, covers, remixes, and so on;
video accompaniment of compositions;
the ability to listen to audio files in the background mode;
you have the option of saving content to your device;
you are able to switch on the playback mode via the WI-FI;
there is a good recommendation system.
However, despite the wide range of content and many interesting options, some of us are still thinking about switching to another service. Therefore, today we will look at how to transfer the YouTube playlist to SoundCloud.
What are the benefits of SoundCloud?
It's worth saying straight away that it's very hard to call it just streaming. It is something more extended. In other words, it is possible to consider SoundCloud as a social network, where everything is based on music.
Here you have the chance to find rare music or novice musicians' creations. It's also possible to discuss content, correspond it, or add persons to your friends' list.
Moreover, it's worth noting that there are practically no licensed tracks there. Anyone is welcome to upload something he/she has recorded and just get feedback. The vast majority of DJs, for instance, post their mixes and don't ask for money for it. You also can do the same if you want to get popularity.
Due to the absence of a license, listeners have a great free version of the service. Unlike other similar applications, this kind of subscription allows the customers such benefits:
no advertising inserts;
the ability to switch songs and change their order of play;
you don't even have to go through the registration process.
But it is worth saying that a small percentage of tracks will still be unavailable in this variant. To get rid of this limitation and get an offline listening experience, you have to buy a monthly subscription. Its cost is much lower compared to competitors' tariffs, and it is also an advantage.
If you want to convert a YouTube playlist to SoundCloud, we will inform you about useful methods that can help you.
Get YouTube songs to SoundCloud with Musconv
Musconv is one of the convenient applications that has been developed especially for migrating certain content to other services. It makes the process really easy and fast. Now you don't need to search for additional YouTube to SoundCloud converter in order to download your music to your device first and then reload it.
With our assistance, you will not only transfer tracks but also synchronize such music content as:
individual audio files;
artist biographies;
concert recordings and videos;
albums and playlists;
favorite lists.
To get started, download the software and go through the registration procedure. Then follow the instructions on this page so that everything goes quickly and correctly. By the way, if you want to know how to convert SoundCloud to YouTube check out the tutorial page.
If you want to try how it works, start your free trial term. When it's over you will be able to choose one of the plans that suit you best.
If you're struggling with the software or need advice, get in touch with our administrators. They will help you within a couple of minutes and reply to all your questions.