With MusConv you can easily import YouTube to SoundCloud!
How to import YouTube to SoundCloud
Transfer between YouTube and SoundCloud was never so easy! Try it out!
4 easy steps:
1. Select source as YouTube service

2. Select destination as SoundCloud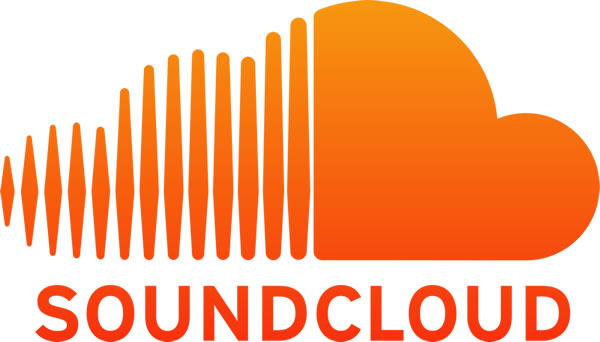 3. Select playlist you want to transfer
4. Take a coffee and wait till we move songs for you 😉
Importing Playlist from YouTube to Soundcloud
Wouldn't it be great if you could access your music from any platform? All the songs and playlists harmonized and synchronized across various platforms? Well here is the good news as MusConv allows you to keep all your playlists intact across multiple platforms.
Whether it is Spotify, YouTube, Deezer, iTunes, Google play music or any other music platform. Our app can handle it all for you and provide the best user experience so that you would never have any problems while dealing with your music playlists.
Importing Music playlists from YouTube to Soundcloud
You can move your music from any platform to any platform, and today we will talk about importing music from YouTube to Soundcloud. So you might be thinking how is this possible? It is possible if you install our Desktop application by visiting our website and clicking on the button that says, "DOWNLOAD".
By clicking on it the download would begin and then you could install it. Once you are done with the installation, consider that you are already half way done through the process. The next steps are mentioned as below:
You will first login to your YouTube account by selecting YouTube from the right sidebar. Make sure you log in with the correct credentials.
Afterwards login to your Soundcloud account with the correct credentials.
The playlist(s) which you have in your YouTube account will automatically load in the respective section.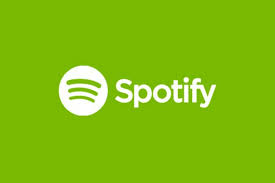 From there you could chose which playlist(s) you would like to move by clicking on the check boxes.
In that very row, you would see a black button on the bottom right side. Click on it and chose the destination platform which in this case is Soundcloud.
Chose Normal Transfer and your transfer would begin immediately.
And you are done! You have successfully imported your playlist from YouTube to Soundcloud. And the best part is that MusConv allows you to download your playlists in a CSV file, enabling you to store them not only in your PC but also in Microsoft Excel.
You may even upload a CSV file in to the app, thus, allowing you to keep your music in one place. Deleted a music item accidently? No problem, you can recover it by making another transfer. If you are wondering how can you move your playlist from Spotify to Tidal click here.
As Friedrich Nietzsche said,
"And those who were seen dancing were thought to be insane by those who could not hear the music"
So enjoy unlimited music with MusConv!
SoundCloud Kicking off its First On SoundCloud Venture
Recently, SoundCloud has started a new creator focused advertising. It is featured with the stories of the musicians who had their start-ups on the Sound Cloud.
However, the key target of this venture is to promote the new talents. Addition to this scheme, we are also going to deliver how you can convert your playlist from YouTube to Sound Cloud using the MusConv, the trendsetter of music transferring industry.
Most probably the first ever creator advertising campaign in music streaming industry
In its launch, the First On has featured 10 ground breaking artists from the global community of Sound Cloud. Through this particular venture, the artists will get their sounds heard by 10 millions of subscribers of Sound Cloud.
It will not only accelerate the global shift towards the artists, but also provide great engagement with their audiences. Needless to mention, it will certainly properl their careers forward in such way that knows no bound.
Significance of the First On venture
The first on venture comes up with great significance as it will deliver huge inspiration to the new artists. All artist could understand how much tough it would get to reach the peak. Here, Sound Cloud is helping the artists to provide a quick shift to their careers.
It is unmeasurably tough to get a new break, whatever industry we may consider. In terms of music industry, the fights and struggles are more vivacious. To help the new artist get going and to help them find a new way to establishment in the music streaming industry, the First On venture of Sound Cloud could certainly prove to be worthy.
Transferring the music and playlists across YouTube to Sound Cloud
The voyages of music transportation between different music streaming provider was never easier and it would only get tougher with increasing competitiveness in the industry.
Here, we are introducing a well-established software brand that could effortlessly transfer and covert any playlist and music, anywhere you need. To perform the ferrying of playlist across YouTube and Sound Cloud, all you need to do at first is to log in to both of your account.
This is just to ensure that you are the owner of both of those accounts. After that, the process is superbly easy and quick. You just need to choose the playlist you want to transfer and MusConv will perform the task for you. This app trend-shifting app comes up with enticing technology that is completely unmatched.
More info about SoundCloud on wikipedia.
---
---
Despacito breaks YouTube record with 6 billion views, convert SoundCloud to YouTube
A mega-hit by a Puerto Rican singer Luis Fonsi had become the most-watched video on YouTube ever in the history of the content streaming giant. None the less, in this article, we are going to discuss about the record-breaking YouTube video of Despacito and how you can convert SoundCloud to YouTube.
---
---
As of February the 26th, according to the Google-owned service, YouTube, the mega-hit by a Puerto Rican Singer Luis Fonsi, "Despacito", has become the most streamed video over YouTube having over six billion views.
The video was first released on January, 2017, as a joint effort by Fonsi and another Puerto Rican rapper, named Daddy Yankee. The video received four billion views just after 272 days of release.
Prior to that, Fonsi had already become a perspicacious singer with a Spanish language hit, the English title of which was "Slowly", and the video had roughly two billion streaming ahead of its closest challenger," Shape of You", by a British Musician, Ed Sheeran.
In fact, a South Korean Singer, Psy, had been the first to cross the landmark milestone of breaching two billion views, with his "Gangnam Style", the origin of which dated back to 2012, which had also set off a dance craze across the world. As of now, Psy's "Gangnam style" has been in the fifth most streamed video with 3.3 billion views in YouTube.
---
---
Converting SoundCloud to YouTube
While Alphabet Inc.'s Google and YouTube merger had proffered the audiences an assiduous opportunity to listen all of their favorite at the same platform, more and more people are seeking out ways to convert music from other music streaming platform such as SoundCloud to YouTube.
For instance, if you have a subscription in the SoundCloud, you should already have hundreds of playlists and music stored there. Now, if you want to convert your SoundCloud to YouTube, what should you do?
---
---
Convert SoundCloud to YouTube using MusConv
Here we are going to unlock an amazing toolkit designed specifically for offering smooth and lossless music migration as well as converting from one music streaming service to another.
Let us look how you could have transferred SoundCloud to YouTube using MusConv. The process gets much simpler than ever, as with MusConv, you just need to choose the source at first and then, select the playlists you want to transfer. After that, choose your destination and hit the transfer button. MusConv would take care of the rest.
More info about YouTube on wikipedia.
---
SoundCloud clears 200 million uploads, convert YouTube to SoundCloud using MusConv
---
---
SoundCloud has always been a big name amongst the music streaming giants and recently it had released quite a lot of big news including reaching a landmark milestone of clearing 200 million uploads. Here in this article, there will be a discussion about SoundCloud clearing 200 million uploads and how you can convert YouTube to SoundCloud using a magnanimous tool in terms of music streaming industry, the MusConv.
SoundCloud clearing 200 million uploads
SoundCloud had recently achieved a big leap in terms of music content, as its music collection surged more than 66 percent over the past couple of years to 200 million tracks from 125 million tracks two years earlier. While comparing to its competitors, the number of uploads had been substantially impressive.
When it comes to the big doughty of the industry Spotify, they had over 34 million songs and another industry tycoon, Apple Music has over 45 million over their collection box.
If you have decided already to look into the SoundCloud uploads, you would be similarly impressed, as a majority of its uploads are track edits, mashups, DJ mixes and remixes, which could definitely add a new diversion, flair and taste at your streaming listening experience.
Although, the news had been a clamorous one for SoundCloud, big hits could come up at any time, given the squeezing of growing number of contents over the ground of copyright issues. Among all of the 200 million uploads, there would have questionable content submission, which would later make SoundCloud a subject to submitting questionable contents.
Despite growing number of SoundCloud uploads, the number of subscriptions had unfortunately been declining for SoundCloud, as Spotify and Amazon had been signifying their strength over Europe and United States respectively.
---
Converting YouTube to SoundCloud
As of now, the 200 million uploads should have made you interested on SoundCloud and you might want to take a subscription for SoundCloud, but in that case, you may need to covert playlists of your other streaming platforms, as managing more than two music streaming services could have been difficult.
Had you been on the lookout for a tool to convert your YouTube playlist to SoundCloud, there might have been only one decipherable solution available for you and most of the alternatives might not prove to be worthy of your time.
Test a trial of MusConv and you would be able to find out how easy it could get to transfer music across various streaming platforms. Let us look at the steps of converting music from YouTube to SoundCloud.
Step one: Select the source from MusConv (YouTube in this instance)
Step Two: Select the Destination (SoundCloud for this instance)
Step Three: Choose the tracks from the source you want to convert
Step Four: Hit the transfer button and the Prepotent MusConv would take care of the rest.
See, how easy it can get to transfer music from one streaming platform to another. If you do not want to purchase a subscription at the beginning, try the trial. You will be amazed, trust us!
More info about Spotify and SoundCloud on wikipedia.